Digital signage brings everyone closer. Between destinations and travelers, advertisers and consumers, management and employees, digital signage delivers real-time, dynamic messages across multiple platforms and channels. Litemax specializes in outdoor ready, sunlight readable digital signage applications designed to operate around the clock regardless of the types of installation environments.
Applications
Panel wall solution

Digital Out-of-Home (DOOH) Advertising

Passenger Information System

Wayfinding Signage

Corporate communications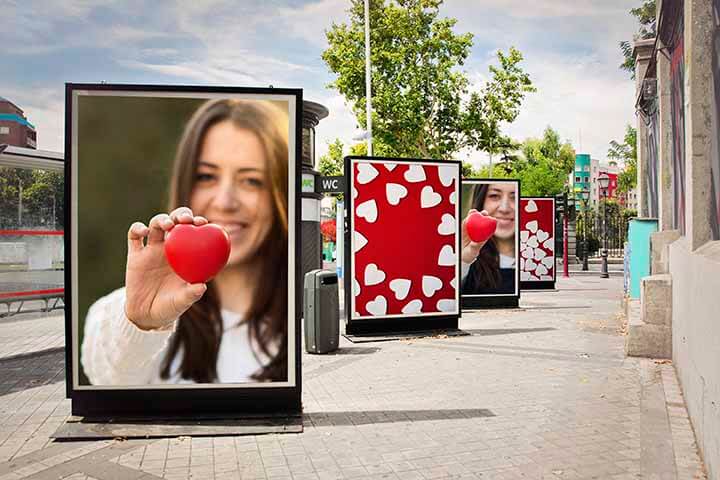 Why Litemax?

MTBF 100,000 Hours
In line with the core competency of Litemax in premium, sunlight readable display technologies, the LCD modules are designed to satisfy the requirements of a diverse range of harsh, demanding environments, utilizing the latest LED backlight technology. Litemax's LED-backlit displays come with lower electromagnetic noise and lower power consumption. No more frequent or continuous operation and maintenance!

Resizing LCD
As an exclusive patent licensee, Litemax boasts innovative the resizing technology for all of its LCD displays. From stretched to square, configurations are made easy for every space and place at any industrial facility, accommodating a wide range of installations. Customizations are available upon request.

Sunlight Readable
Whether it's an outdoor kiosk at a gas station or digital signage at an oil field, visual readability is imperative. Sunlight Readable has always been the core competence of Litemax since the company's inception, as the majority of displays offered at Litemax is made for 1,000 nits and above. The high brightness ensures perfect visual readability under any lighting condition.

Local Dimming
Local dimming technology has been widely popular in mainstream television for years. Litemax has brought the same technology to industrial-grade displays, particularly for large-sized, outdoor displays. Local dimming dims the LED backlight to optimize the heat and save the energy. Litemax also achieves High Dynamic Range (HDR) through local dimming technology to enable the industry's greatest color contrast on industrial displays.

Vandal-Proof
Litemax solutions are vandal-proof from IK7 to IK10, with ability to withstand hostile environmental conditions prevalent in an industrial set-up.

Water-Proof
Litemax solutions are water-proof from IP65 to IP68, with ability to withstand hostile environmental conditions prevalent in an industrial set-up.

Wide Temperature
Litemax solutions come with various types of panels that guarantee high performance between the temperature range of -40°C (the lowest) and up to 80°C (the highest).

Intelligent Thermal Control
Through intelligent thermal management technologies, Litemax is enabling smarter platforms for various vertical markets deploying display systems. Through the intelligent thermal control board, Litemax helps system integrators and engineers around the world improve efficiency and reliability. What does Litemax thermal control board offer? Infographics demonstrate how Litemax optimizes the temperature through the intelligent platform as the display automatically cools down or heats up itself, depending on LCD temperature.